FROM CAMPAIGN:
Fight Back for Fair Courts
---
On June 30th, Indivisible is co-hosting a virtual SCOTUS rally to fight back against all the different ways Republicans have worked to stack our federal courts in their favor. We'll have some incredible guests — including Senator Elizabeth Warren, Alicia Garza, and Dan Pfeiffer — and we need your help! Let us know that you'll be at the rally by ...
READ MORE +
Record a video telling us why we need to fight for real court reform NOW.
Preview your Video
This is how your video will look like with our branded animated overlays. Give it a watch before submitting for approval! If you don't like what you recorded, remember you can always retake as many times as you need.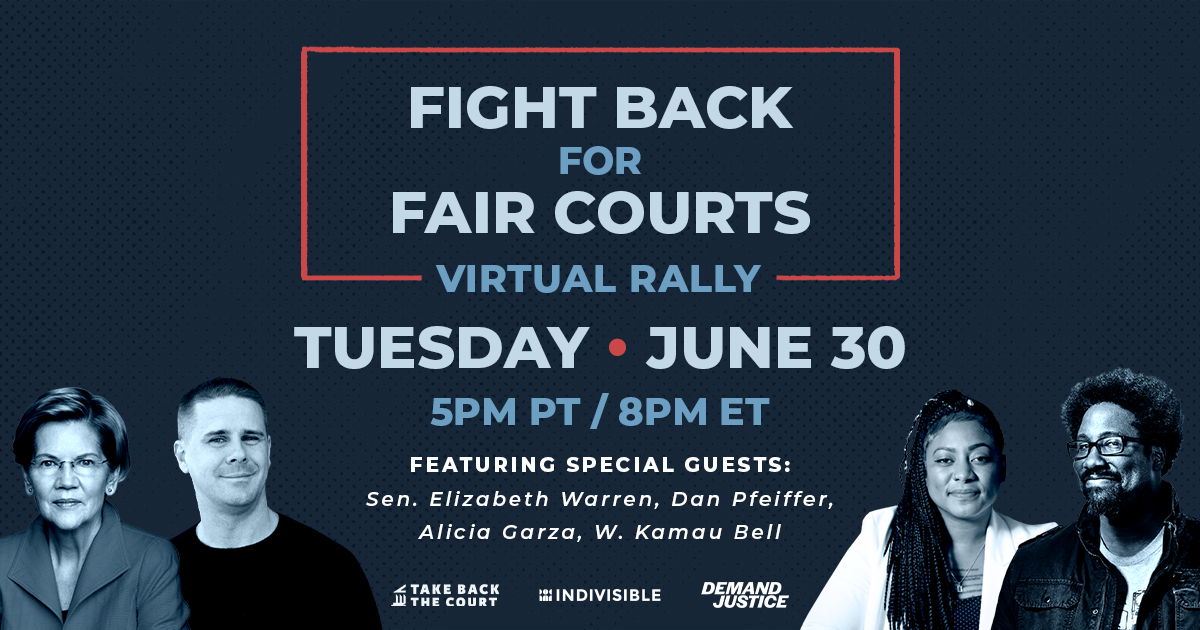 ---
How to make good videos?
Watch our Explainer Here!
1 OF 4

Step 1.
Record your story

First, think about what you want to say. Remember having good light and good microphone sound when recording! Then click "Create your video" button and start recording.

2 OF 4

Step 2.
Submit your video

If you don't like the video you recorded, you can retake it. When you have a version you like, click submit and fill out the form. You can also record your video in other moment and then upload it on the app.

3 OF 4

Step 3.
Render & Animation Process!

When you submit the video, we'll do a quick review to ensure that is in line with our terms. We'll add subtitles in your own language so anybody can watch the video, with or without sound and add our animated branding pack to your video, giving it a clean and refined look.

4 OF 4

Step 4.
Your Video is ready to be shared!

Once your video is approved, we'll send you the link in an email. Then, share it on Facebook and Twitter with your friends so your voice can be heard! You can also download your video and share it on your favorite social site!