Voters Voices: Lindsey Graham
Lindsey Graham has made it clear: party and personal power over the country at every opportunity. Simply put, he is the worst kind of political opportunist. Instead of focusing on the needs of South Carolina, he caters to the needs of Donald Trump.
Record a video telling your fellow South Carolinians why you're working to defeat Lindsey Graham this November and why they should get involved in this fight.
Preview your Video
This is how your video will look like with our branded animated overlays. Give it a watch before submittting for approval! If you don't like what you recorded, remember you can always retake as many times as you need.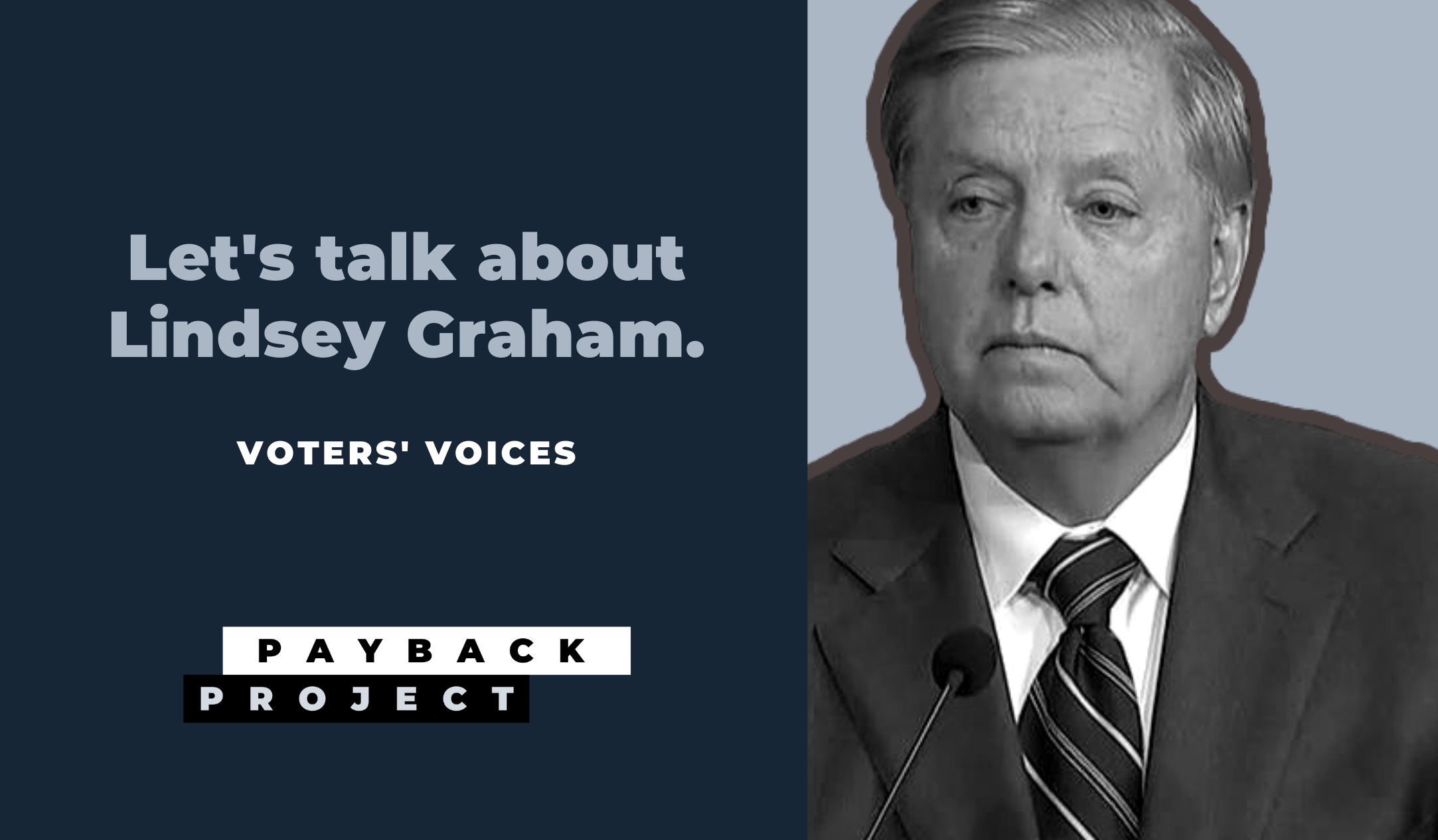 Other Issues To Take Action: