Voters Voices: Steve Daines
When Trump's trade wars hit Montana's families hard, did Steve Daines show up for Montanans? No, he was too concerned with being the president's cheerleader than protecting his constituents. Montana deserves a fighter in the Senate, not a lap dog who votes with Trump 85% of the time.
Record a video telling your fellow Montanans why you're working to defeat Steve Daines this November and why they should get involved in this fight.
Preview your Video
This is how your video will look like with our branded animated overlays. Give it a watch before submittting for approval! If you don't like what you recorded, remember you can always retake as many times as you need.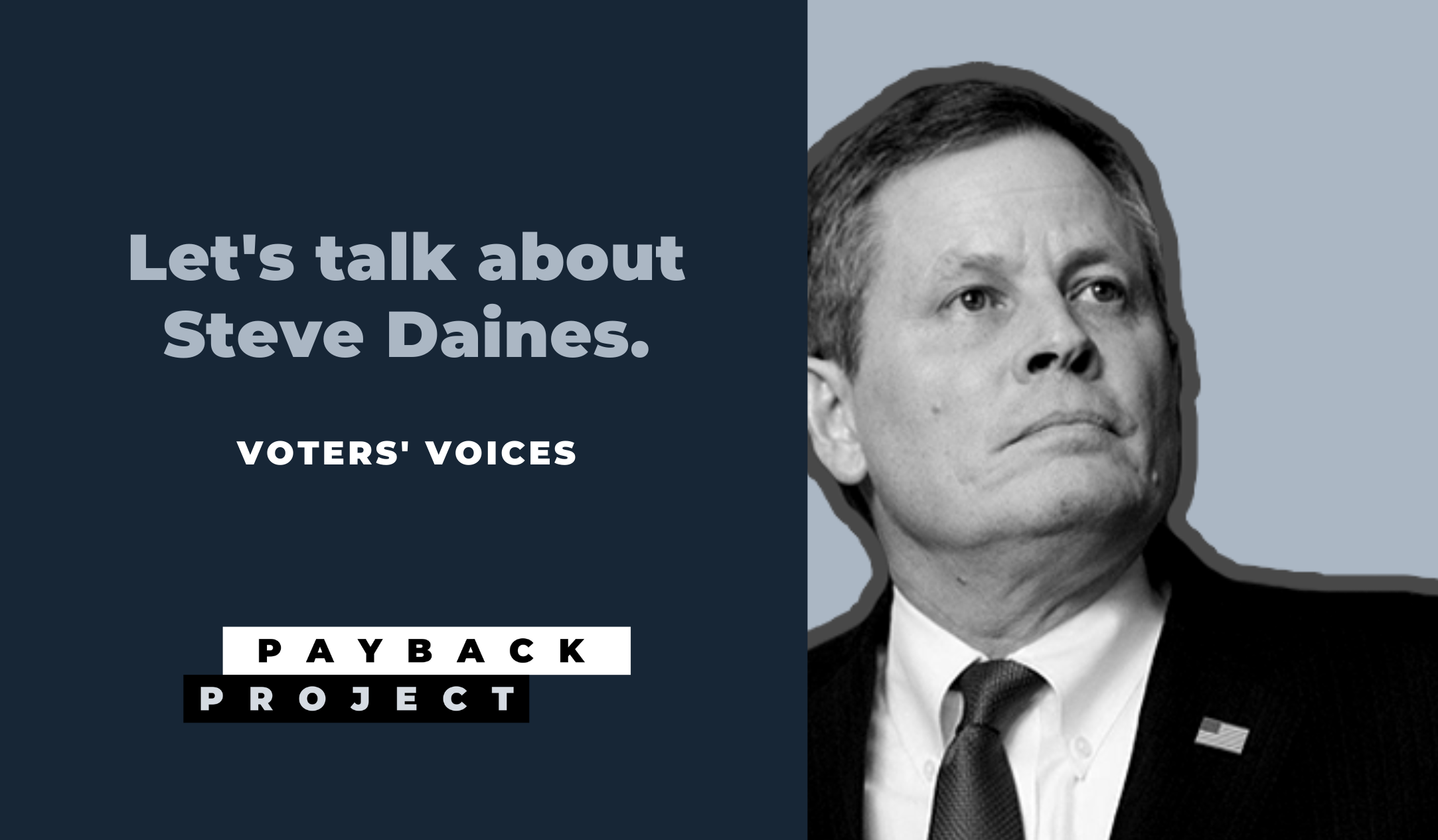 Other Issues To Take Action: